Choose the New GMC Sierra 1500 in Longview to be Your Next Truck
If you're looking for a new pickup truck to purchase or lease, you have a lot of options on the market right now. However, once you get a better idea of all that the new GMC Sierra 1500 has to offer, your decision will become much easier. That's because this new GMC truck near Tyler, TX, showcases a slew of desirable traits, including a potent engine lineup, a well-built cabin, various tech features, and tons of customization options to make the truck match your needs.
So, when you're ready to invest in a reliable, capable, and stylish new truck, come to Orr GMC Longview to pick your favorite from our large selection of new GMC Sierra 1500 models.
Impressive Power and Capabilities
Whether you're working on a tough project or taking your boat to the lake for the weekend, you'll be able to count on the new GMC Sierra 1500 to deliver the power you need for any task. There are several engine options for this new GMC truck near Kilgore, each producing incredible horsepower and torque. Here are your options:
4.3-liter V6 (base engine): Delivers 285 horsepower and 305 pound-feet of torque
2.7-liter Turbocharged Four-Cylinder: Delivers 310 horsepower and 348 pound-feet of torque
3.0-liter Turbodiesel Six-Cylinder: Delivers 277 horsepower and 460 pound-feet of torque
5.3-liter V8: Delivers 355 horsepower and 383 pound-feet of torque
6.2-liter V8: Delivers 420 horsepower and 460 pound-feet of torque
On top of offering several fierce powertrain options, the new GMC Sierra 1500 also boasts outstanding towing and hauling capabilities. When properly equipped, the new GMC Sierra 1500 can tow up to 11,800 pounds and haul up to 2,250 pounds. No matter what items you need to transport, this pickup truck can likely handle it.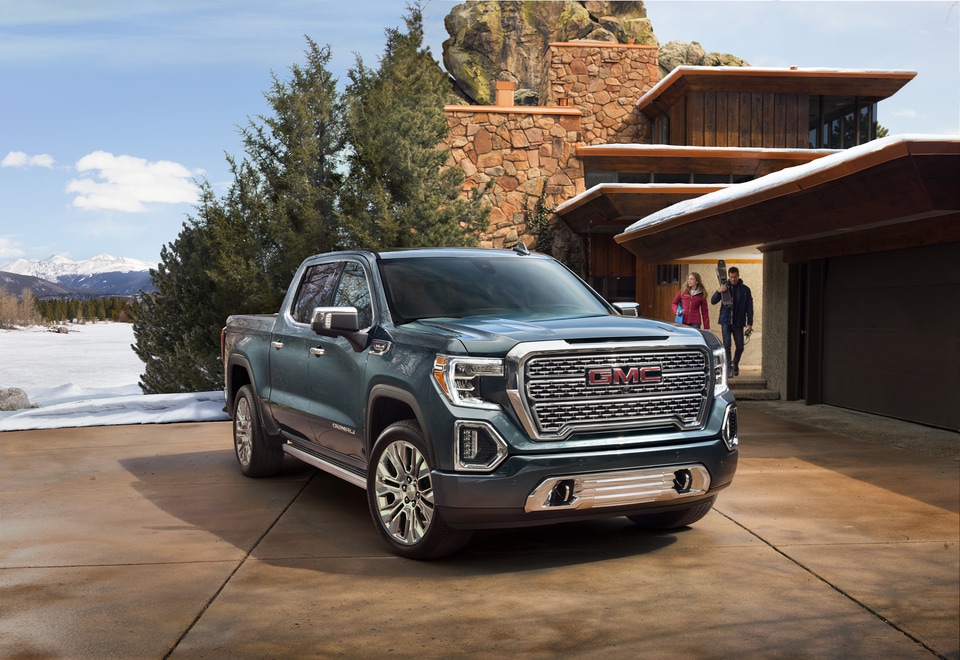 Copious Amounts of Space
The new GMC Sierra 1500 catches the attention of families and those who often transport coworkers or friends because it has such a fantastic cabin. While the Regular Cab only seats three people, you can opt for either the Double or Crew Cabs for much more seating space. If you choose the Crew Cab option, you'll love how airy the cabin feels, especially in the second row, where there's an abundance of legroom to stretch out.
You'll also have three bed-length options to choose from for your new GMC Sierra 1500 near Marshall, TX, each providing ample space to haul tools, camping equipment, or sports gear. The best part about this truck's bed is that it offers tons of useful features you'll find handy when working on a job or camping out in the wilderness. For instance, there's an available 120-volt household-style outlet for the bed, giving you a source of power right where you need it most.
Numerous Tech Features
Inside the new GMC Sierra 1500, you'll not only find plenty of space for passengers, but also several high-tech features that will make your time on the go much more convenient and fun. For example, mounted on the dash is an intuitive infotainment system, which comes with popular tech like Apple CarPlay, Android Auto, and Bluetooth support. Additionally, there's a handful of available advanced safety features to keep you and your passengers safe on the road. These optional features include:
Adaptive Cruise Control
Head-Up Display
Front and Rear Parking Sensors
Surround-View Parking Camera System
Lane-Keep Assist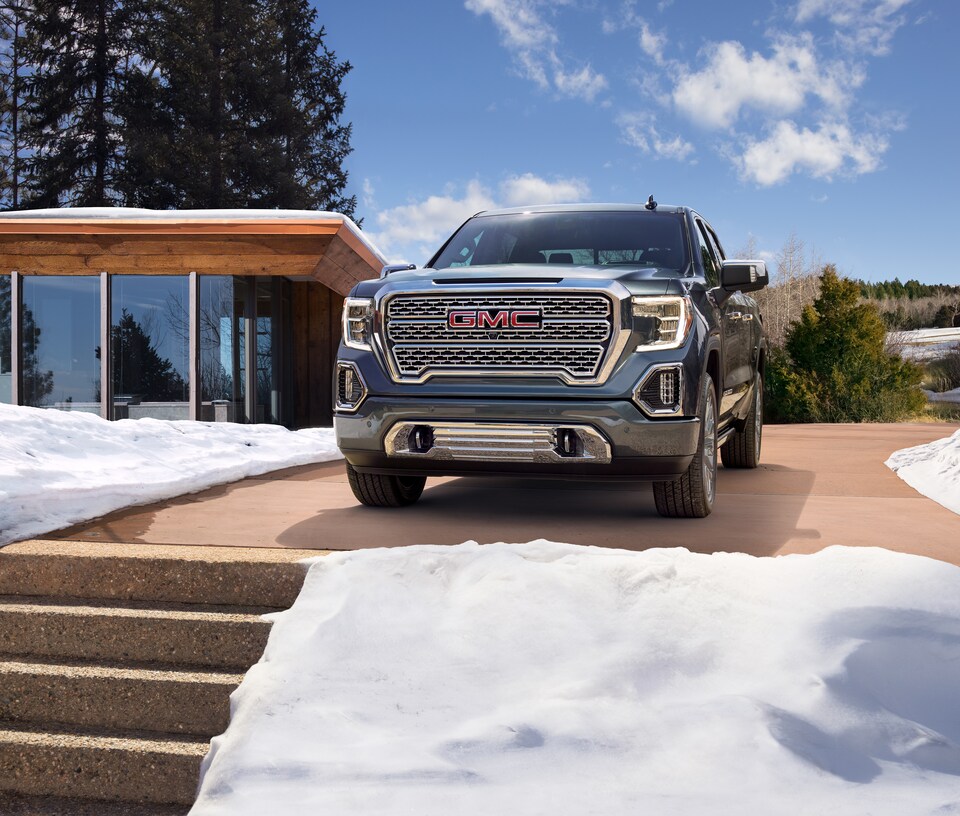 Consider an Even More Powerful GMC Sierra
If your daily driving needs call for a truck that's even more powerful than the GMC Sierra 1500, come to Orr GMC Longview to get a closer look at models like the new GMC Sierra 2500 or GMC Sierra 3500. These heavy-duty pickup trucks can tow and haul astounding amounts without any trouble, and they offer the same desirable features you'll find on their smaller sibling.
Pick Out Your Favorite New GMC Sierra Today
Our staff at Orr GMC Longview is waiting and ready to help you find your favorite new GMC Sierra truck. So, visit our dealership today to start browsing our massive selection of new GMC trucks.